- POND -
Chanhassen Pond - The pond in Chanhassen's Lake Susan Park is where we do most of our battling. It is a rain water runoff collection pond that feeds via stream into Lake Susan. The area where we battle gently slopes out to 4-5 feet deep about 100 or so feet from the shore. After about 150 from shore the pond does get deeper. We've only had 2 close calls in years of battling here.
<![if !vml]>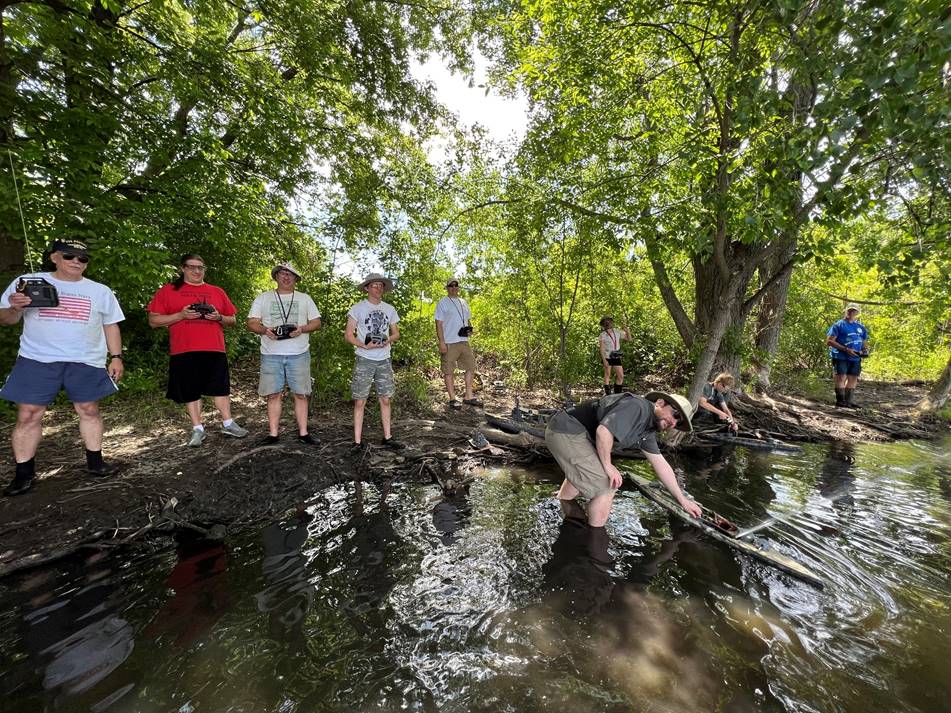 <![endif]>
From Lake Road looking at the battling area on the far side.
<![if !vml]>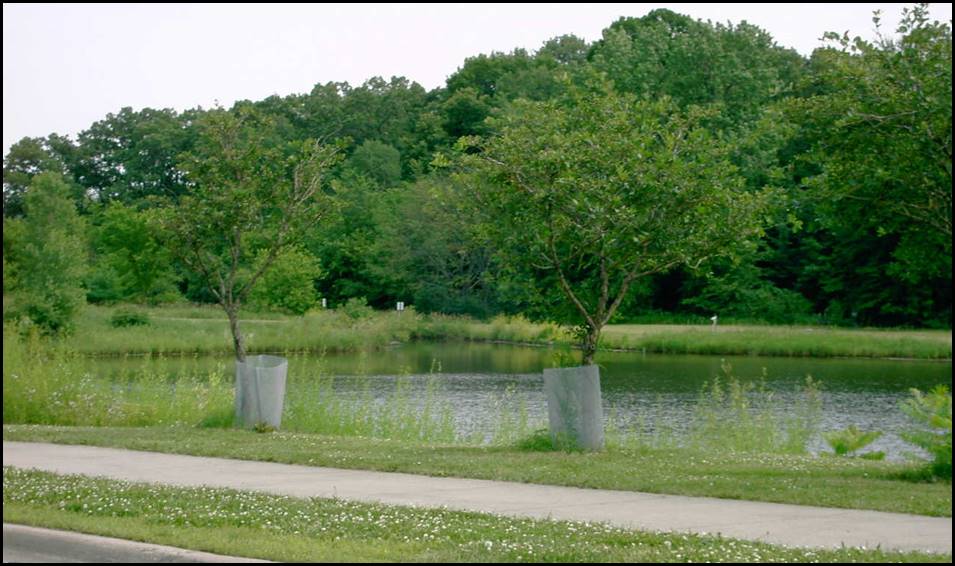 <![endif]>
Looking at the channel out to the main battling area.
<![if !vml]>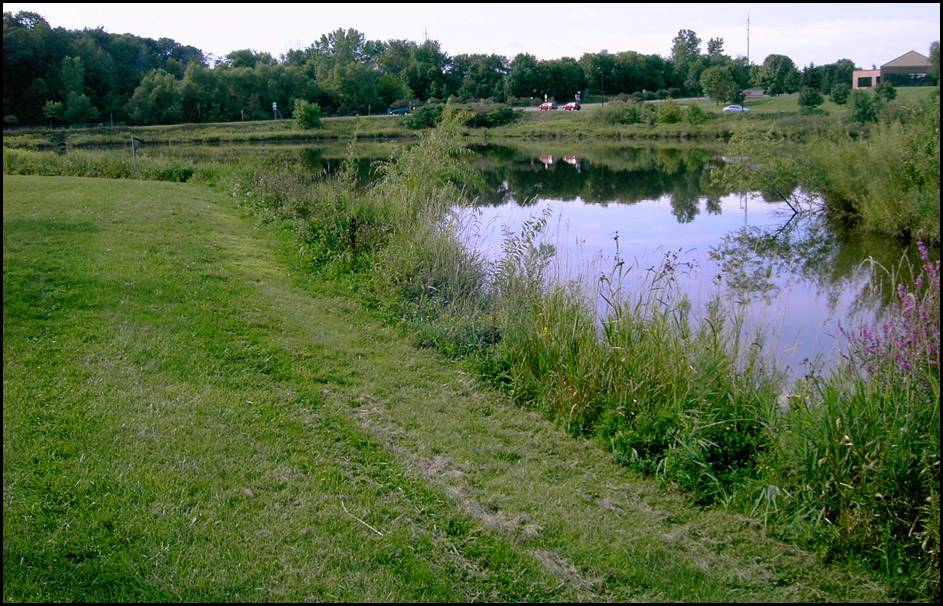 <![endif]>
To get to the Chanhassen Pond from the east: take Hwy 212 west from I-494. Exit on to Powers Blvd and go north (right). Take a right on Lake Dr and turn into Lake Susan Park.