- Barham -
HSM Barham – Tyler (2016)
5.5 units, 26 seconds, British Dreadnaught Battleship
<![if !vml]>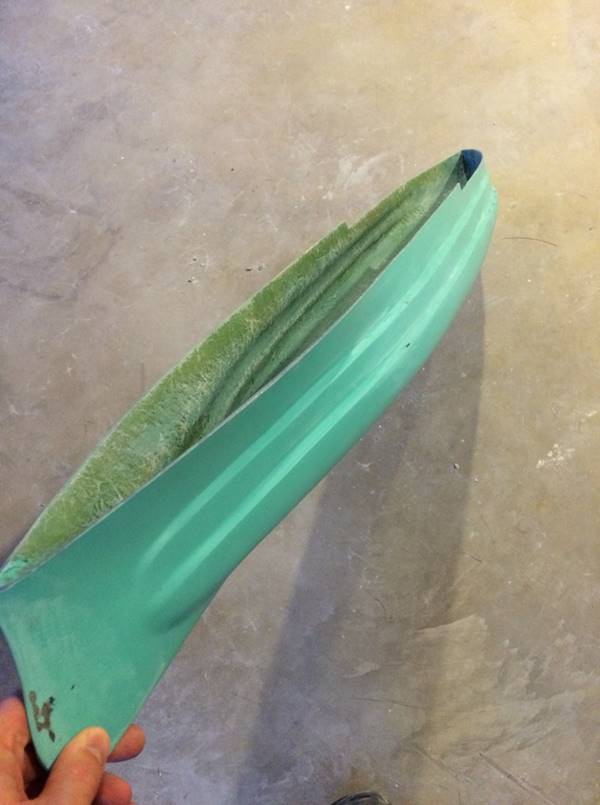 <![endif]>
The ship started as a fiber glass hull
<![if !vml]>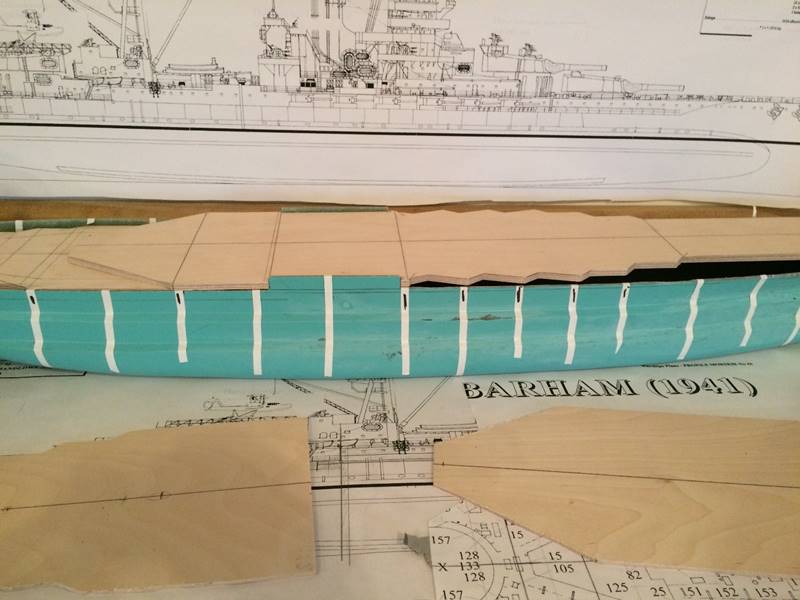 <![endif]>
Decks and sub decks cut out, ribs marked. Note that this is actually an HMS Valliant Hull modified into the Barham. The flush deck was cut back to the level of the casemates.
<![if !vml]>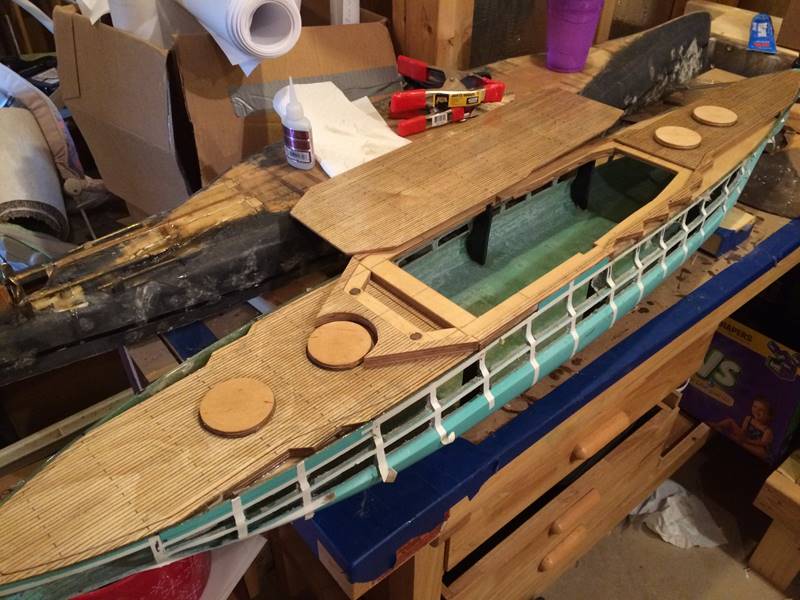 <![endif]>
Hull is coming together with the deck. You can see the black plastic used for rib backers on the inside, this is where I hang the internal armor.
<![if !vml]>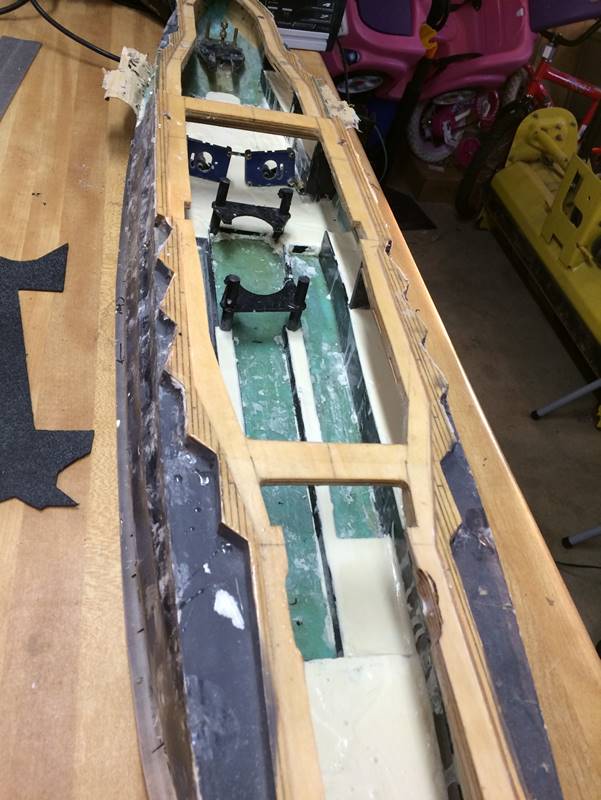 <![endif]>
Water channeling is the white pourable plastic. I left the center open to channel water to the pumps in the middle of the stern, the pump mounts are in black plastic in the center. Behind that are the motor mounts. The open areas along the outsides of the ships are battery trays, in order to keep the weight as low as possible I left some of the bottom of the hull open to accept the batteries. They wedge in there and stay pretty stable.
<![if !vml]>
<![endif]>
Ribs cut and ABS plastic superstructure is built. Deck installed. The stringer really prevents most ram damage.
<![if !vml]>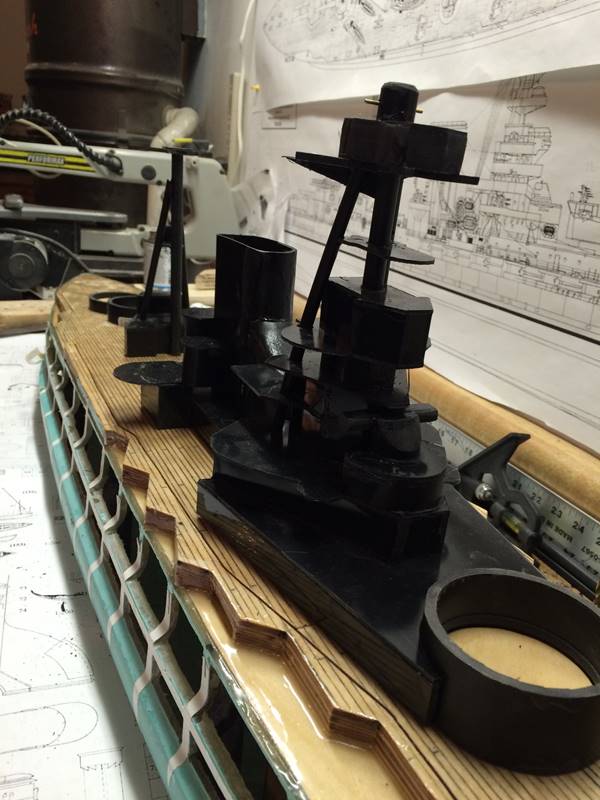 <![endif]>
ABS plastic super structure, very BB proof.
<![if !vml]>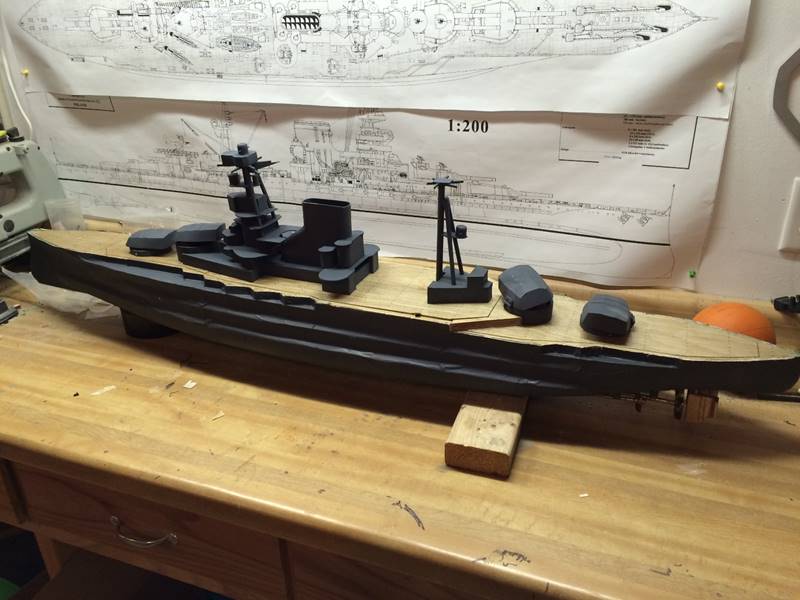 <![endif]>
Hull skinned and painted. You can see the rudders and props at the stern.
<![if !vml]>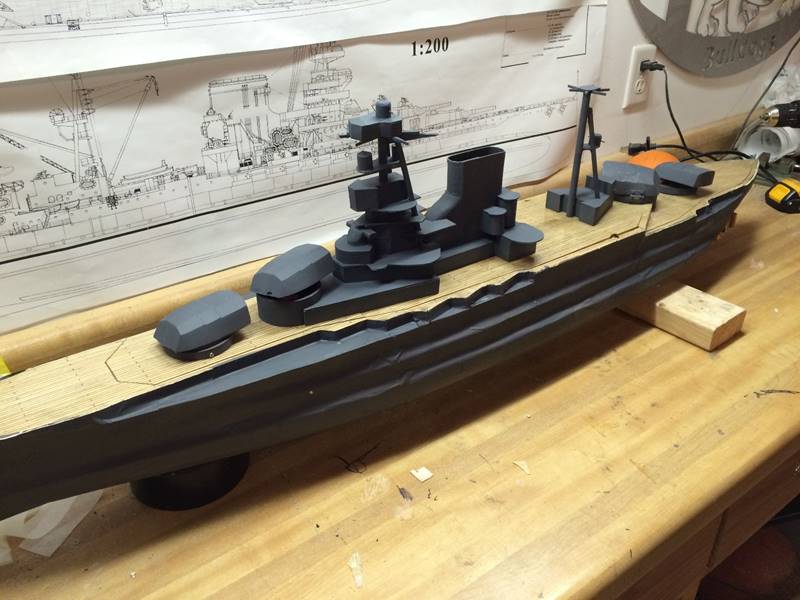 <![endif]>
Hull skinned with 1/32 inch balsa. Still needs some guns.