<![if !vml]>

<![endif]>
- Reports and Articles -
<![if !vml]>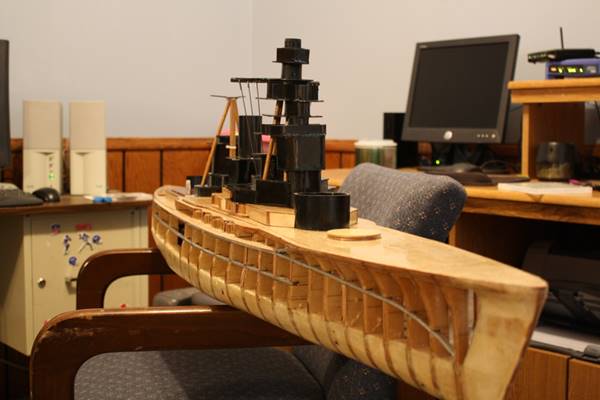 <![endif]><![if !vml]>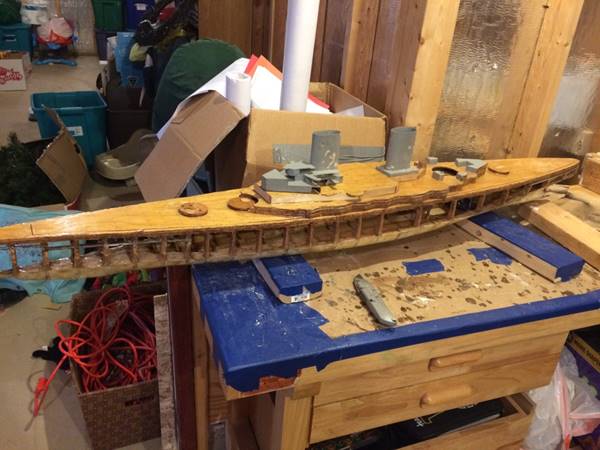 <![endif]><![if !vml]>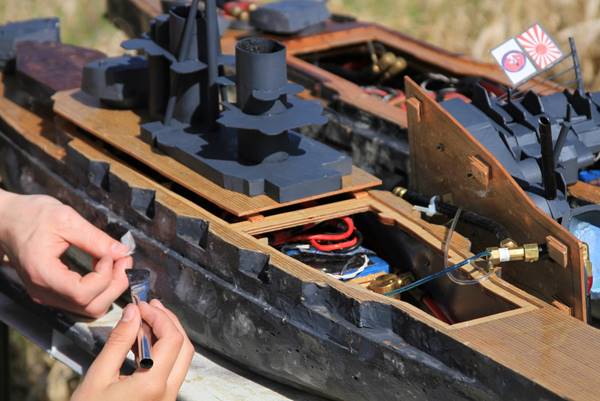 <![endif]>Building Articles
General Theory
Ship Selection
Specific Building Tips
Rib Layout
Parts Lists
Warship Builds – Shipyard
Inside of a Warship
Battle Reports
Past Score Sheets
<![if !supportLists]>· <![endif]>PPB Memorial Weekend 2022
<![if !supportLists]>· <![endif]>Brouhaha 2022
<![if !supportLists]>· <![endif]>PPB Sept 2021
<![if !supportLists]>· <![endif]>NATS 2021
<![if !supportLists]>· <![endif]>PPB Memorial Day 2021
<![if !supportLists]>· <![endif]>PPB Labor Day 2020
<![if !supportLists]>· <![endif]>NATS 2020
<![if !supportLists]>· <![endif]>PPB Memorial Day 2020
<![if !supportLists]>· <![endif]>Ice Breaker 2019
<![if !supportLists]>· <![endif]>NATS 2019
<![if !supportLists]>· <![endif]>Brouhaha 2019
<![if !supportLists]>· <![endif]>NATS 2018
<![if !supportLists]>· <![endif]>Fall Battle 2018
<![if !supportLists]>· <![endif]>Ice Breaker 2018
<![if !supportLists]>· <![endif]>Brouhaha 2018
<![if !supportLists]>· <![endif]>Ice Breaker 2017
<![if !supportLists]>· <![endif]>NATS 2017
<![if !supportLists]>· <![endif]>NATS 2016
<![if !supportLists]>· <![endif]>Ice Breaker 2016
<![if !supportLists]>· <![endif]>NATS 2015 – PPB joined the IRC
<![if !supportLists]>· <![endif]>Ice Breaker 2015
<![if !supportLists]>· <![endif]>NATS 2014
<![if !supportLists]>· <![endif]>Ice Breaker 2014
<![if !supportLists]>· <![endif]>Brouhaha 2014
<![if !supportLists]>· <![endif]>NATS 2013
<![if !supportLists]>· <![endif]>Ice Breaker 2013
<![if !supportLists]>· <![endif]>Tangler 2013
<![if !supportLists]>· <![endif]>NATS 2012
<![if !supportLists]>· <![endif]>NATS 2012 1on1's
<![if !supportLists]>· <![endif]>NATS 2011
<![if !supportLists]>· <![endif]>NATS 2011 1on1's
<![if !supportLists]>· <![endif]>Tangler 2011
<![if !supportLists]>· <![endif]>NATS 2010
<![if !supportLists]>· <![endif]>NATS 2010 composite
<![if !supportLists]>· <![endif]>Brouhaha 2010
<![if !supportLists]>· <![endif]>NATS 2009
<![if !supportLists]>· <![endif]>NATS 2009 campaign
<![if !supportLists]>· <![endif]>NATS 2009 fleet
<![if !supportLists]>· <![endif]>NATS 2008
<![if !supportLists]>· <![endif]>NATS 2007
<![if !supportLists]>· <![endif]>NATS 2006
<![if !supportLists]>· <![endif]>NATS 2005
<![if !supportLists]>· <![endif]>NATS 2004
<![if !supportLists]>· <![endif]>NATS 2003
<![if !supportLists]>· <![endif]>NATS 2002
Task Force 144 Archive
<![if !supportLists]>· <![endif]>1999 - Spring, Summer, Fall, Winter
<![if !supportLists]>· <![endif]>2000 - Spring, Summer, Fall, Winter
<![if !supportLists]>· <![endif]>2001 - Spring, Summer, Fall, Winter
<![if !supportLists]>· <![endif]>2002 - Spring, Summer, Fall, Winter
<![if !supportLists]>· <![endif]>2003 - Spring, Summer, Fall, Winter
<![if !supportLists]>· <![endif]>2004 - Spring, (Summer), Fall, Winter
<![if !supportLists]>· <![endif]>2005 - Spring, Summer, Fall, Winter
<![if !supportLists]>· <![endif]>2006 - Spring, Summer, Fall, Winter
<![if !supportLists]>· <![endif]>2007 - Spring, Summer, Fall, Winter
<![if !supportLists]>· <![endif]>2008 - Spring, Summer, Fall, Winter
<![if !supportLists]>· <![endif]>2009 - Spring, Summer, Fall, Winter
<![if !supportLists]>· <![endif]>2010 - Spring, Summer, Fall, Winter
<![if !supportLists]>· <![endif]>2011 - Spring, Summer, Fall, Winter
<![if !supportLists]>· <![endif]>2012 - Spring, Summer, Fall, Winter
<![if !supportLists]>· <![endif]>2013 - Spring, Summer, Fall, Winter
<![if !supportLists]>· <![endif]>2014 - Spring, Summer, Fall, Winter
Hull Busters Archive
<![if !supportLists]>· <![endif]>1982 – February, April, May, June, August, October, December
<![if !supportLists]>· <![endif]>1983 – February, April, June, August, October, December, Special Edition
<![if !supportLists]>· <![endif]>1984 – February, April, June, August, October, December
<![if !supportLists]>· <![endif]>1985 – February, April, June, August, October, December
<![if !supportLists]>· <![endif]>1986 – February, April, June, August, October, December
<![if !supportLists]>· <![endif]>1987 – February, March, April, June, July, October, December, Special Edition
<![if !supportLists]>· <![endif]>1988 – (February), April, June, August, October, December
<![if !supportLists]>· <![endif]>1989 – February, April, June, August, October, December
<![if !supportLists]>· <![endif]>1990 – February, April, June, August, October, December
<![if !supportLists]>· <![endif]>1991 – February, April, June, August, October, December
<![if !supportLists]>· <![endif]>1992 – February, April, June, August, October, December
<![if !supportLists]>· <![endif]>1993 – February, April, June, (August), October, December
<![if !supportLists]>· <![endif]>1994 – (February), April, June, (August), October, December
<![if !supportLists]>· <![endif]>1995 – February, April, June, August, October, December
<![if !supportLists]>· <![endif]>1996 – February, April, June, August, October, December
<![if !supportLists]>· <![endif]>1997 – February, April, June, August, (October), December
<![if !supportLists]>· <![endif]>1998 – February, April, June, August, October, December
<![if !supportLists]>· <![endif]>1999 – February, April, June, August, October, December
<![if !supportLists]>· <![endif]>2000 – February, (April), June, August, October, December
<![if !supportLists]>· <![endif]>2001 – February, April, June, August, October, December
Score Keeping

Flyers – pending MWC to IRC conversion
Save these flyers and change the contacts to your local area.
Place them in Hobby stores, grocery stores, at work or anyplace you think you can find a new battler.
Hull List A list of fiberglass hull available for purchase. Print this out and put it on the back of the next flyer.
What is the MWC A few nice photos to grab attention and an explanation of what our hobby is about.
What is the MWC with pull off tabs Same as above but with pull off contact tabs.
What is the MWC pamphlet This is a large book of info on our hobby.
Port Polar Bear Flyer A flyer with Port Polar Bear info in it.